About
Lubavitch of the East End numerous programs and activities provide the education and means to promote Jewish knowledge, awareness and practice to experience our Jewish heritage connecting us to our past, present and future.


Lubavitch of the East End encourages positive action on the part of each Jew and offers its educational programs to all Jewish organizations, synagogues and groups in its efforts to increase Jewish knowledge and observance.


Through the Chabad Lubavitch philosophy of Ahavat Yisrael - unconditional love and concern for every Jew, regardless of religious background or affiliation.


Lubavitch of the East End provides synagogue services, spiritual guidance, community outreach and education to inspire all Jews to discover their common bond of Jewish faith and observance.
Learn More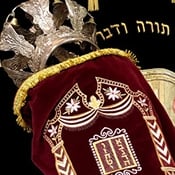 No Membership or Affiliation Required.
More Info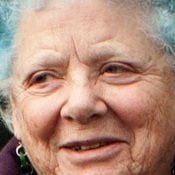 Help ensure a bright future for Judaism in our community.
More Info
Learning & Inspiration
Is the Snake-on-a-Rod Medical Sign Kosher?Some of us think it is of Jewish origin, while others believe
it comes from the Greeks. Read More

My Greatest Teacher: My Husband's Battle With DepressionThere is so much resistance here, so I know there must be something true.

Read More

Is It a Mitzvah to Believe in G-d?Can belief in G-d be counted as one of the 613 mitzvahs?

Read More
Shabbat & Holidays

Candle Lighting Times
Coram, NY 11727
Light Candles at
Shabbat Ends


Upcoming Holiday
Jun. 27 - Jul. 18
Daily Thought
Great things are not what is demanded from our generation. The previous generations did all that for us. We need only do the small things—but in a more difficult time. For us, a simple change of habit to be a better person, or a quiet act of restraint to avoid something ugly—these are significant sacrifices that tip the world towards good. In a maddening, rushed world...