High Holiday ServicesDuring the High Holidays, the doors to heaven are open to all... So are ours! Join us for warm, welcoming & uplifting holiday services

Read More

Online Jewish ResourcesOur Knowledgebase covers every area of Judaism, and gives you the Jewish spin on all other areas too! Information, tools, blogs, how-to wizards, multimedia, stories, women's and kids sections and so much more...

Read More

Mitzvah MinutesBottom line: how is the mitzvah done? This section gives you the basics of Jewish observances, short and to the point -- each mitzvah in about 300 words.
About
Lubavitch of the East End numerous programs and activities provide the education and means to promote Jewish knowledge, awareness and practice to experience our Jewish heritage connecting us to our past, present and future.


Lubavitch of the East End encourages positive action on the part of each Jew and offers its educational programs to all Jewish organizations, synagogues and groups in its efforts to increase Jewish knowledge and observance.


Through the Chabad Lubavitch philosophy of Ahavat Yisrael - unconditional love and concern for every Jew, regardless of religious background or affiliation.


Lubavitch of the East End provides synagogue services, spiritual guidance, community outreach and education to inspire all Jews to discover their common bond of Jewish faith and observance.
Learn More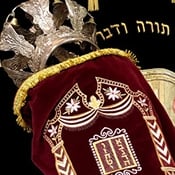 No Membership or Affiliation Required.
More Info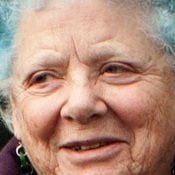 Help ensure a bright future for Judaism in our community.
More Info
Learning & Inspiration
What the Athenian Sages Didn't UnderstandThere will always be people in our lives who meander from the straight and narrow. How can we set...

Read More

A Jewish American WarriorI used to be embarrassed when people asked me 'What is a Jewish girl doing in the military?' Now, I...

Read More

Download a Hakhel Program for Your Sukkah

Read More
Daily Thought
On such a holy, beautiful day, why do we recite a list of sins again and again? Because one day of the year is not enough. We wish our souls to be united with her Beloved every day of the year. So we read out loud through this list, and one by one, through G-d's great kindness and love for us, the stains on the clothing of our souls fade away. Then we rise higher, into a yet more intense light in which the stains can still be detected. And so we repeat the list again. Until, by the end of Yom Kippur, we enter the new...