Long Island Jewish Unity Concert & Lecture

A Hakhel Evening

Chabad Culinary Camp

Click here to register

Online Jewish ResourcesOur Knowledgebase covers every area of Judaism, and gives you the Jewish spin on all other areas too! Information, tools, blogs, how-to wizards, multimedia, stories, women's and kids sections and so much more...

Read More

Mitzvah MinutesBottom line: how is the mitzvah done? This section gives you the basics of Jewish observances, short and to the point -- each mitzvah in about 300 words.
About
Lubavitch of the East End numerous programs and activities provide the education and means to promote Jewish knowledge, awareness and practice to experience our Jewish heritage connecting us to our past, present and future.


Lubavitch of the East End encourages positive action on the part of each Jew and offers its educational programs to all Jewish organizations, synagogues and groups in its efforts to increase Jewish knowledge and observance.


Through the Chabad Lubavitch philosophy of Ahavat Yisrael - unconditional love and concern for every Jew, regardless of religious background or affiliation.


Lubavitch of the East End provides synagogue services, spiritual guidance, community outreach and education to inspire all Jews to discover their common bond of Jewish faith and observance.
Learn More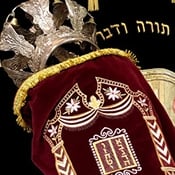 No Membership or Affiliation Required.
More Info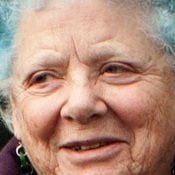 Help ensure a bright future for Judaism in our community.
More Info
Learning & Inspiration
Torah 101Understanding is required to fulfill one's obligation in studying the Oral Torah, but exceptions...

Read More

The Joke That Became an International ScandalIn 1710 Caselle, Yedidya's joke of placing a horsehair ring on Gotla's finger led to a serious...

Read More

10 Facts About Miriam Everyone Should KnowLearn about Miriam, the prophetess of the Bible, whose life and legacy is celebrated until...

Read More
Shabbat & Holidays

Candle Lighting Times
Coram, NY 11727
Light Candles at
Shabbat Ends


Upcoming Holiday
Jul. 6 - Jul. 27
Daily Thought
Every moment has two faces: It is a point on a vector of time, defined by the past from which it extends and by...