Chanukah Celebration

BROOKHAVEN TOWN HALL

Online Jewish ResourcesOur Knowledgebase covers every area of Judaism, and gives you the Jewish spin on all other areas too! Information, tools, blogs, how-to wizards, multimedia, stories, women's and kids sections and so much more...

Read More

Mitzvah MinutesBottom line: how is the mitzvah done? This section gives you the basics of Jewish observances, short and to the point—each mitzvah in about 300 words.
About
Lubavitch of the East End numerous programs and activities provide the education and means to promote Jewish knowledge, awareness and practice to experience our Jewish heritage connecting us to our past, present and future.


Lubavitch of the East End encourages positive action on the part of each Jew and offers its educational programs to all Jewish organizations, synagogues and groups in its efforts to increase Jewish knowledge and observance.


Through the Chabad Lubavitch philosophy of Ahavat Yisrael - unconditional love and concern for every Jew, regardless of religious background or affiliation.


Lubavitch of the East End provides synagogue services, spiritual guidance, community outreach and education to inspire all Jews to discover their common bond of Jewish faith and observance.
Learn More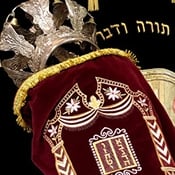 No Membership or Affiliation Required.
More Info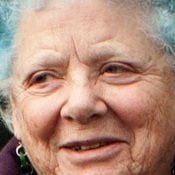 Help ensure a bright future for Judaism in our community.
More Info
Learning & Inspiration
11 Facts About Antiochus Every Jew Should KnowLearn about the evil king who oppressed the Jews and defiled the Temple in the Chanukah story.

Read More

Dad Was In Prison, and I Didn't Know If I Was JewishOn the windowsill stood a silver candelabra large enough to hold nine candles and a box of tall...

Read More

What Can the Hebrew Word for "Humility" Teach You?Proudly Humble

Read More
Shabbat & Holidays

Candle Lighting Times
Coram, NY 11727
Light Shabbat Candles at
Shabbat Ends


Upcoming Holiday
Dec. 7 - Dec. 15
Daily Thought
We all know the power of darkness—it is in the news every day. A thousand times more is the power of light. A busy person stopping to do an act of kindness, a small child reaching up to kiss the mezuzah on the door of her room, a flickering candle for Shabbat or Chanukah—each of these are as bursts of light in the nighttime sky. True, they rarely appear in the daily news. But the darkness of yesterday's news will pass like the shadows of...