Grand Raffle

Benefitting Lubavitch of the East End

Online Jewish ResourcesOur Knowledgebase covers every area of Judaism, and gives you the Jewish spin on all other areas too! Information, tools, blogs, how-to wizards, multimedia, stories, women's and kids sections and so much more...

Read More

Mitzvah MinutesBottom line: how is the mitzvah done? This section gives you the basics of Jewish observances, short and to the point -- each mitzvah in about 300 words.
About
Lubavitch of the East End numerous programs and activities provide the education and means to promote Jewish knowledge, awareness and practice to experience our Jewish heritage connecting us to our past, present and future.


Lubavitch of the East End encourages positive action on the part of each Jew and offers its educational programs to all Jewish organizations, synagogues and groups in its efforts to increase Jewish knowledge and observance.


Through the Chabad Lubavitch philosophy of Ahavat Yisrael - unconditional love and concern for every Jew, regardless of religious background or affiliation.


Lubavitch of the East End provides synagogue services, spiritual guidance, community outreach and education to inspire all Jews to discover their common bond of Jewish faith and observance.
Learn More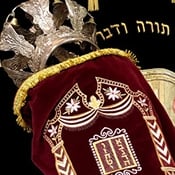 No Membership or Affiliation Required.
More Info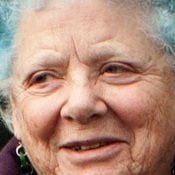 Help ensure a bright future for Judaism in our community.
More Info
Shabbat & Holidays

Candle Lighting Times
Coram, NY 11727
Light Candles at
Shabbat Ends


Daily Thought
We are trees, living two lives at once. One life breaking out through the dark soil into this world, struggling with all our might to rise yet higher, to answer the call of a distant sun. There we are laid bare to the fury of life's storms, fuel to be consumed by its fires. Then there are our roots, deep under the ground, unmoving and serene. They are our ancient mothers and fathers, Abraham, Sarah, Isaac, Rebecca, Jacob, Rachel, and Leah. Enlightened beings who lie within the very core of our souls. For them, there is no storm, no struggle. There is only the One, the Infinite, for Whom all the cosmos with all its challenges are...