The World of KABBALAH

Revealing How Its Mystical Secrets Relate To You

Online Jewish ResourcesOur Knowledgebase covers every area of Judaism, and gives you the Jewish spin on all other areas too! Information, tools, blogs, how-to wizards, multimedia, stories, women's and kids sections and so much more...

Read More

Mitzvah MinutesBottom line: how is the mitzvah done? This section gives you the basics of Jewish observances, short and to the point—each mitzvah in about 300 words.
About
Lubavitch of the East End numerous programs and activities provide the education and means to promote Jewish knowledge, awareness and practice to experience our Jewish heritage connecting us to our past, present and future.


Lubavitch of the East End encourages positive action on the part of each Jew and offers its educational programs to all Jewish organizations, synagogues and groups in its efforts to increase Jewish knowledge and observance.


Through the Chabad Lubavitch philosophy of Ahavat Yisrael - unconditional love and concern for every Jew, regardless of religious background or affiliation.


Lubavitch of the East End provides synagogue services, spiritual guidance, community outreach and education to inspire all Jews to discover their common bond of Jewish faith and observance.
Learn More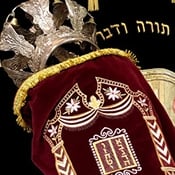 No Membership or Affiliation Required.
More Info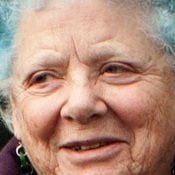 Help ensure a bright future for Judaism in our community.
More Info
Learning & Inspiration
20 Moving Entries From Rebbetzin Chana's DiaryTishrei 6 is the anniversary of the passing of Rebbetzin Chana Schneerson, mother of the Rebbe.

Read More

Can Prayer Really Change Your Reality?Our very own Queen Esther teaches us that while practical actions are necessary to succeed in any...

Read More

So You've Got a Chunk of G-d Inside YouThe story behind the divine soul

Read More
Shabbat & Holidays

Candle Lighting Times
Coram, NY 11727


Upcoming Holiday
Sep. 24 - Sep. 25
Daily Thought
People know Yom Kippur as a day of repentance and forgiveness. But Yom Kippur takes you far beyond that. Because repentance means regretting who you've become. Yom Kippur is a day when you are embraced for who you truly are. You are a pure, divine soul. Today, in that embrace, you experience the bond that divine soul has with G-d, and you want to live that way. So you rid yourself of some unbecoming things you picked up on the road, and you return home, picking up some beautiful mitzvahs along the way. On Yom Kippur you return home to the One who embraces...